GP1303XR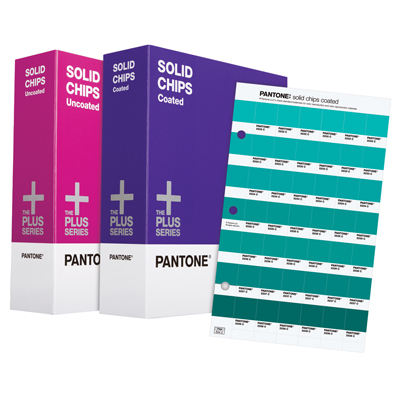 Features:
1,677 solid PANTONE Colours, including 336 new colours (in addition to 224 colours added in May 2010).
New colours formulated with the same 14 base inks as the Pantone Matching System.
Convenient three-ring binder format including an index.
Six perforated chips are available for each colour on both stocks.
Each colour identified with a distinct PANTONE® Number or name.
New colour numbers run between 2001 and 2336, old Matching System colours retain the same number.
New colours are printed with uniform ink film thicknesses for easy matching on press.
Icons are shown beneath each colour that can be satisfactorily reproduced in CMYK and/or RGB.
Text weight paper stock gives closer matching to today`s printed work.
FSC-certified paper stock.
Chromatically arranged for more intuitive colour selection.
Ink mixing formulas in parts and percentages.